buy cheap new arrival Prada Sport Camo HighTop Sneakers buy cheap original outlet official extremely cheap price high quality 3iIhSfr6M
SKU-37986807004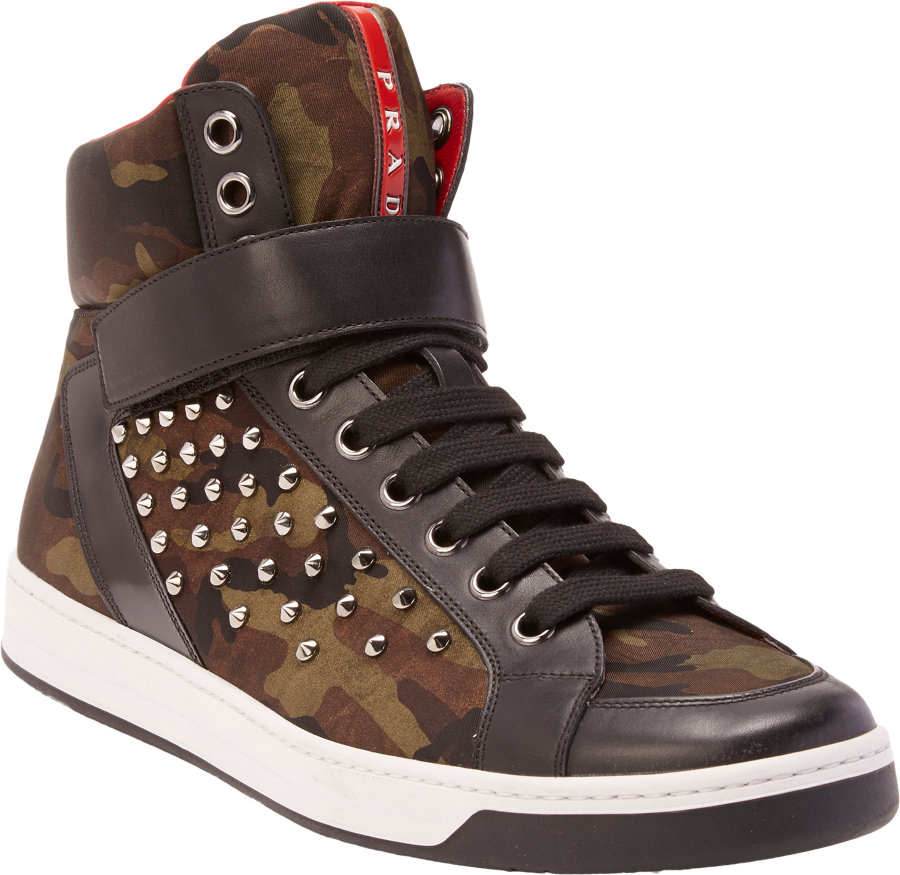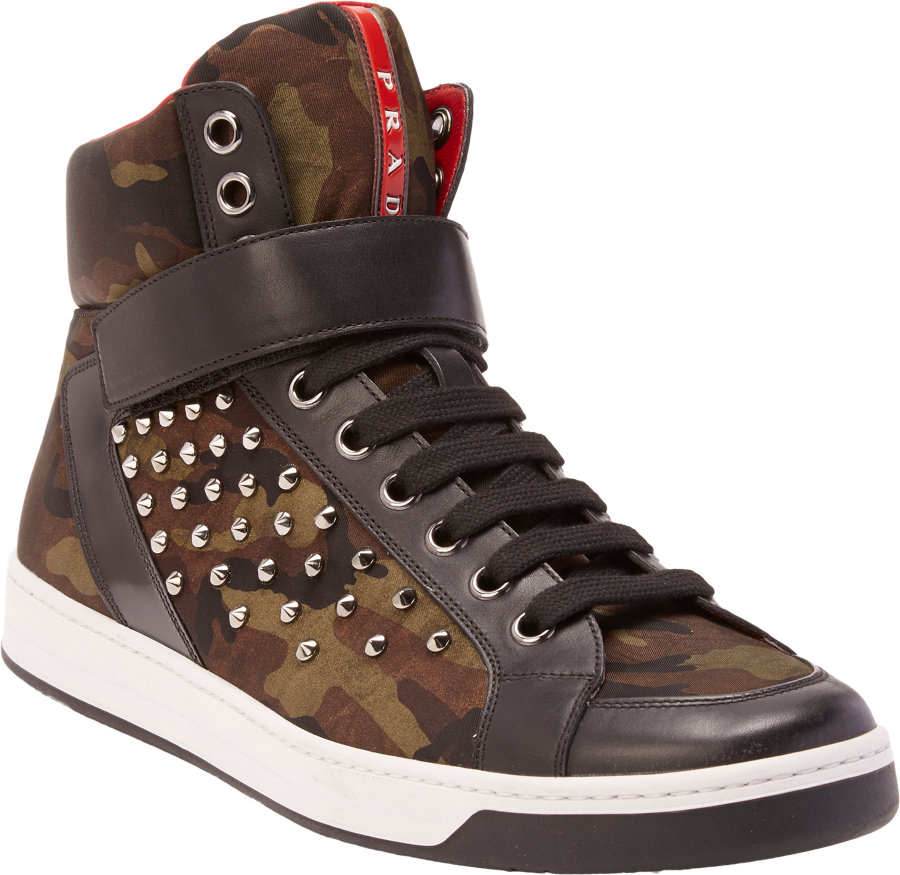 Extracts cells through a thin, hollow needle and a syringe.
Mediastinoscopy
Mediastinoscopies are similar to thoracoscopies, except doctors insert the tube through an incision in the neck.
Thoracoscopy is considered the most accurate diagnostic biopsy for mesothelioma. This method allows doctors to look into the pleural cavity and retrieve high-quality biopsy samples. It can result in accurate diagnosis for up to 98 percent of mesothelioma patients.
Find a Mesothelioma Specialist
Get connected with a doctor who can confirm a diagnosis and create the right treatment plan for you.
Get Help Now
Researchers have spent a considerable amount of time developing mesothelioma blood tests . These tests analyze your blood for proteins and other substances (biomarkers). Early studies suggest these blood tests have the potential to play a role in testing for mesothelioma. They are not yet reliable enough to confirm a diagnosis on their own.
The FDA-approved MESOMARK test can detect soluble mesothelin-related peptide (SMRP). SMRP is a protein and mesothelioma biomarker. Extensive research shows that SMRP is helpful to monitoring tumor response to treatment, but it cannot definitively diagnose mesothelioma. Too many false positives are recorded and some cases of cancer go undetected using MESOMARK. The test's potential to screen for mesothelioma among people exposed to asbestos is questionable as well. One study found it helpful at identifying persons at risk of mesothelioma and another study did not.
The SOMAmer test can detect more than 1,000 proteins in blood serum. These proteins may have diagnostic value in identifying mesothelioma. A 2012 study analyzed blood serum samples from 117 malignant mesothelioma cases and 142 people exposed to asbestos. These samples detected 13 protein biomarkers that helped to accurately identify malignant mesothelioma.
The test accurately detected malignant mesothelioma in 90 percent of cases and ruled out the cancer in 95 percent of people without the cancer. The biomarker levels correlated with cancer stage. This indicates the test may have value in monitoring the progress of mesothelioma. Continued analysis of more cases of mesothelioma is needed to validate the worth of the SOMAmer test.
The Human MPF test measures a protein called megakaryocyte potentiation factor (MPF). MPF is produced by a mesothelin precursor protein. MPF levels increase as mesothelioma tumors grow and are detected in about 91 percent of late-stage patients. The test can rule out mesothelioma in 95 percent of people who don't have the cancer. But, it accurately identifies the cancer in only 64 percent of people with mesothelioma. The test isn't sensitive enough to help with diagnosis. It could help doctors monitor the cancer's progression and response to treatment.
Maintain drug references. It is unrealistic to expect any physician can be conversant on the tens of thousands of prescription and over-the-counter medications on the market. To help decrease risk to patients, make sure that all staff members who prescribe, dispense, administer or provide patient education on medications have easy access to current drug information and other decision support resources. Decide on a core set of drug information references that will be used (e.g., Drug Facts and Comparisons ) and update them at least yearly or whenever a new edition is available. In addition, consider using personal digital assistants with frequently updated drug information software (e.g., Epocrates).
Establish guidelines. Written medication guidelines that outline the correct dosages, contraindications, precautions and other critical information for frequently prescribed medications can be invaluable. Consult national guidelines (e.g., http://www.guideline.gov ), product package inserts and other drug resources to create guidelines that will be easy for your group to follow.
Identify high-alert meds. Practices should identify a list of "high-alert" medications that require extra precautions when administered, prescribed, dispensed or refilled. High-alert medications are those that have a propensity to cause serious patient harm when used in error. They include warfarin, low-molecular-weight heparins, insulin and oral agents for diabetes, opiates and methotrexate. ISMP has compiled a list of 14 high-alert medications as well as a list of 19 high-alert drug classes/categories, which can be found online at http://www.ismp.org/Tools/highalertmedications.pdf .
Similarly, practices can refer to the Beers list when prescribing medications for older adults. This is a list of 48 individual medications or classes to avoid in patients over 65 years of age because the risk is unnecessarily high and safer alternatives exist. 5 The Beers list includes daily fluoxetine (Prozac) because of its long half-life and risk of producing excessive stimulation to the central nervous system and increasing agitation; non-COX-selective NSAIDs because of their potential to produce gastrointestinal bleeding, renal failure, high blood pressure and heart failure; muscle relaxants because they are poorly tolerated by the elderly and cause anticholinergic adverse effects, sedation and weakness; and large doses of short-acting benzodiazepines (Ativan, Xanax, etc.) because seniors are especially sensitive to them.
HIGH-ALERT MEDS
The Institute for Safe Medication Practices has compiled a list of "high-alert" drugs. These medications require extra precaution because they can cause serious patient harm when used in error.
amiodarone, IV
colchicine injection
heparin, low molecular weight, injection
Different types of mesothelioma require specialized treatment. Varying surgeries and chemotherapy drugs are used in malignant pleural mesothelioma treatment compared to peritoneal mesothelioma treatment.
Mesothelioma life expectancy without treatment is around four to six months for the average patient diagnosed in stage 3 or stage 4. Electing treatment at these stages often helps patients live at least a year.
Those diagnosed in stage 1 or stage 2 who undergo aggressive treatment may live for years with mesothelioma.
The current types of surgery for pleural mesothelioma include extrapleural pneumonectomy (EPP) and pleurectomy and decortation (P/D). A thoracotomy is the first part of an EPP or P/D surgery. This allows doctors to operate on organs inside the chest. Surgeons may also use a diagnostic procedure called video-assisted thoracoscopic surgery (VATS), which is inserting a tiny camera through a small cut in the chest to see the lung. VATS allows doctors to see inside the chest and take biopsy samples. The primary surgery for peritoneal mesothelioma is cytoreductive surgery, also known as debulking surgery.
Pleurectomy and Decortication (P/D)
P/D spares the lung and only removes cancerous parts of the pleural lining, the chest wall lining and the diaphragm.
Cytoreductive Surgery
Cytoreductive surgery removes cancerous growths from the lining of the abdomen. Also known as debulking surgery or peritonectomy, this procedure is often followed by heated chemotherapy.
The standard and most effective first-line chemotherapy regimen for pleural mesothelioma patients is the combination of cisplatin and pemetrexed (Alimta). A related combination of pemetrexed and carboplatin often achieves the same results but with fewer side effects.
These drugs are usually delivered with an IV into the bloodstream. Sometimes, doctors heat up chemotherapy drugs and deliver them locally after surgery rather than throughout the bloodstream.
In a 2016 study, researchers at Wayne State University found mesothelioma patients who received one of the chemotherapy combinations survived three times longer than patients without chemotherapy.
Other chemotherapy drugs tested on mesothelioma have included onconase, navelbine, raltitrexed and mitomycin.
Heated Intraperitoneal Chemotherapy (HIPEC) is the most effective treatment option for cheap sale excellent websites cheap online AGL Leather Ankle Boots A6K7L
patients.
Through the use of repeated imaginal exposures, Terry slowly began to feel more conformable with discussing the trauma and telling people about his experience.
About this Example
Terry, a 42-year-old earthquake survivor, had been experiencing PTSD symptoms for more than eight years. Terry consistently avoided thoughts and images related to witnessing the injuries and deaths of others during the earthquake. Throughout the years, he began spending an increasing amount of time at work and filling his days with hobbies and activities.
By the time he sought treatment, Terry had managed to fill his entire week with various obligations in order to keep his mind occupied and to minimize the possibility that he would think about the traumatic event. He also worked hard to convince others that the earthquake had not affected him. He did this by avoiding people that knew he had gone through this experience and by quickly changing the topic when it came up. However, he found that whenever he had free time, he would have unwanted intrusive thoughts and images about the earthquake. In addition, he was having increasingly distressing nightmares that were causing him to lose several hours of sleep each night. His repeated violent awakenings throughout the night had also disturbed his wife's sleep, resulting in them no longer sharing a bedroom. Terry found that the harder he worked to avoid these thoughts, the more frequent they would become, and that they were getting stronger each day. He feared that if he thought about the memory he would lose control of his emotions and would not be able to cope. He was concerned that the fear and panic that occurred when he was reminded of the trauma would last forever. By avoiding thoughts about the memory, he never allowed himself to test out his predictions. Furthermore, through his repeated avoidance of the trauma memory, his fear continued to grow.
Terry eventually sought treatment because his symptoms were significantly impairing his work and family life. After receiving a thorough assessment of his PTSD and comorbid symptoms, psychoeducation about PTSD symptoms, and a rationale for using imaginal exposures, Terry received a number of sessions of imaginal exposure. With encouragement from his therapist, he engaged with the trauma memory in session by providing a detailed account of what he witnessed during the earthquake. The therapist prompted him to begin the account at the point at which he initially was aware that the earthquake was happening. She prompted him to describe in detail where he was at the time, who he was with, what he saw, how it ended, the sensations he had, and importantly, what he was thinking and feeling at the time. With each recounting, the therapist asked Terry to provide even more sensory and emotional details about the experience to facilitate habituation to the memory and to increase his mastery of his anxiety related to facing it. These retellings were recorded so that Terry could listen to the account outside of session for homework.
By engaging with the memory in a systematic manner and not allowing himself to escape or avoid it, he recognized that his fear and anxiety subsided as the exposures went on. Furthermore, he was able to test some of the predictions he had made about what would happen if he allowed himself to think about the trauma. He recognized that he could fully maintain control of his emotions and that, although he felt fear and anxiety throughout the exposure, these feelings quickly passed. Through the use of repeated imaginal exposures, Terry slowly began to feel more comfortable with discussing the trauma and telling people about his experience. He no longer feared the memory and was able to recognize that the memory itself was not dangerous.
The following case example is an excerpt from an imaginal exposure with a client who was in a motor vehicle accident with his wife and young child, in which his child was killed. Although only part of the exposure is provided, when conducting imaginal exposures in session, the exposure should be conducted until the end of the memory and repeated for at least 45 to 60 minutes. The example below was the first imaginal exposure conducted with this client. With the first exposure it is common for a client's Subjective Units of Distress Scale (SUDS) rating to be elevated throughout the entire memory. With repetition during the session, as well as across several sessions, the memory will elicit lower distress ratings and it will take a shorter duration to have the distress rating reduce across the exposure.
Therapist: Let's start by having you close your eyes and sit comfortably in your chair. I'd like you to go back to the memory of what happened during the accident. Try to talk about it as if you were back in the moment or as if it were happening right now. Remember to talk in first person and not as if you were watching the event take place from another person's perspective. You may experience a number of strong emotions, but I want you to remember that it is just a memory and that a memory itself can't cause you any harm. You are safe here in the office. The memory alone isn't dangerous. During the exposure I'm going to ask you how distressed you are using the SUDS ratings. Try to tell me as quickly as you can and go right back into the memory. If you feel overly afraid or anxious, you may open your eyes, but try to stay with the memory. However, do your best to keep them closed throughout the exposure. During the exposure I won't be speaking much, except to help keep you moving forward. We will talk about it when you are done. Are you ready to start?
Client: Yes.
Therapist: What is your SUDS just before we start?
Client: 80.
Therapist: Okay. Take yourself back to the day of the accident. What happened just before?
Client: I am driving home from visiting my brother-in-law and his family. It is getting dark and it is drizzling. It's hard to see the lines dividing my lane from oncoming traffic. I'm looking in my rearview mirror to check on my son who is falling asleep in his car seat. My wife is sitting beside me and asking me about something that her brother had said to me while she was in the kitchen. I'm looking in the rearview mirror again and I see a car. It's coming toward us extremely fast. Its high beams are on and it's flashing them at me. Now I see another car just behind it. They keep on cutting each other off. They are getting very close to my car and are trying to pass me. I try to move over to let them pass, but there is no shoulder on the road for me to slow down or pull onto. My wife is very nervous. She turns to look out the rear windshield. I'm shaking and I don't know what to do. The cars are very close now. They are just behind me to the right. They are trying to squeeze past me on the right side, between me and the guardrail.
I try to let them pass by moving a bit into the oncoming traffic lane. Their high beams are hitting my mirror and making it hard for me to see.
Therapist: What's your SUDS rating?
Client: 100. They are finally passing me on my right side. My wife is screaming at me to move over. I hear a loud horn. My car is still partly in the oncoming traffic lane . . . (The client pauses for a number of seconds.)
Therapist: You're doing great. Keep going.
Client: The second car is now passing and I hear the horn again. It's loud. Like a big truck. I still can't see very well and I'm sweating. My wife is saying something to me but I can't make out what she is saying. The horn is getting louder and it keeps sounding over and over again. Even with the second car passing me, something is still blinding me. I realize that it is a truck coming toward us and that I'm in its way because I moved into its lane. I try to swerve back into my lane, but it is too late. (The client, now visibly distressed, is having trouble continuing. He is crying and shaking his head back and forth, as if saying "no".)
Therapist: Remember, it's just a memory. You are safe here in the office; keep going.
Client: The truck hits us on the back left side door, the seat where my son was sitting. (The client is sweating and becoming tearful.)
Therapist: I know this is hard, but stay with the memory. (The therapist notes this section of the memory as a potential hot spot. The client pauses for a few more seconds and then continues.)
Client: I hear a loud crash. The car is spinning violently. My wife keeps screaming and the car keeps spinning. I can't see anything and all I hear is my wife's screaming. The car finally stops. I'm bleeding from my left arm and the window is broken. I look at my wife beside me and she is crying. I ask her if she is hurt. She says no. We simultaneously look at the backseat to check on our son. His car seat is turned in the backseat and he is lying sideways in it. His body is twisted in the car seat. He isn't moving and he isn't breathing. He isn't making a sound. I'm screaming for my wife to call 911, but she is just sitting there sobbing. I crawl over the seat and now I'm in the backseat with my son. I want to hold him but I know I shouldn't move him. I fumble to find my cell phone in my pocket and call 911. The dispatch operator answers almost immediately. She asks if I need firefighters, an ambulance, or the police, but I can't answer. I am crying and I keep repeating, "It was an accident." My wife is screaming now. She keeps on saying, "My baby is dead, my baby is dead." The dispatch operator asks for my location. I tell her I'm just east of Exit 92 heading west on the I90. She tells me that help is on the way. She's now asking me to check on the baby. I tell her that he's not breathing and she tells me not to touch him and that the ambulance will be there soon. I can hear sirens. The sound is getting louder and louder. It sounds as if there are 100 police cars heading toward us. The police and paramedics arrive. They take my wife and I to the back of an ambulance and turn us so we can't see our car. The paramedics ask us if we are okay. I tell them we are fine, but my wife can't stop crying. She is shaking and screaming. The paramedics see the cut on my arm and start to treat it. They tell me that it isn't too deep and that I won't need stiches. I keep asking about my baby, but the paramedics won't give me a response. Finally, I see a police officer begin to move toward us. (The client pauses. He is tearful.)
Therapist: You're doing great; what happened next?
Client: The police officer looks stoic. His face looks flat. He looks at my wife and I and says that he is very sorry. Our son did not survive the crash. My wife begins to scream again, "My baby is dead, my baby is dead." Her crying seems out of control and the paramedics try to comfort her. I look at the officer with a blank stare and ask him what I'm supposed to do. I can't feel anything. I feel empty. I know I'm supposed to cry, supposed to feel sad, supposed to feel something, but all I can do is ask the police officer what I'm supposed to do. The officer gives me the address of the hospital where my son is being taken and gives me instructions on how to claim his body from the morgue. I thank the police officer. He then asks me what happened. I tell him about the cars that were racing and the oncoming truck. The police officer takes my statement. He tells me that the truck driver was injured and taken to the hospital. I finish giving him my statement. Another police officer comes and asks my wife for her statement. She has calmed down by now. She returns to where I am sitting, on the back of the ambulance but doesn't say anything. A police officer tells us that he will take care of getting us home. We get into his car, I give him our address and none of us speak for the entire ride.
Therapist: What's your SUDS rating?
Client: 70.
Therapist: I know how hard that was for you. You did a great job, and I appreciate you sharing that memory with me. I know at times it feels tough, but it will get easier each time.
Client: I didn't think I was going to be able to continue.
Therapist: Sometimes it can feel that way, but it's important to keep going. Remember, it is just a memory, and a memory on its own can't hurt you. As we keep practicing these exposures you will feel less fear and anxiety. Eventually the memory will no longer cause you any fear. You should be really proud of what you just did. It took a lot of courage to talk about the accident so openly. How do you feel?
Client: I feel okay. A little anxious still.
Therapist: Do you think you could try that again?
Client: I think so.
Therapist: Okay, when you are ready, I want you to start again.
Treating PTSD with cognitive-behavioral therapies: Interventions that work